We had a fleet of Viking boats before Christmas, hanging from the branch, stars  after Christmas and now we have hot air balloons.  All made by the children.
The Viking ship was from terms 1 and 2.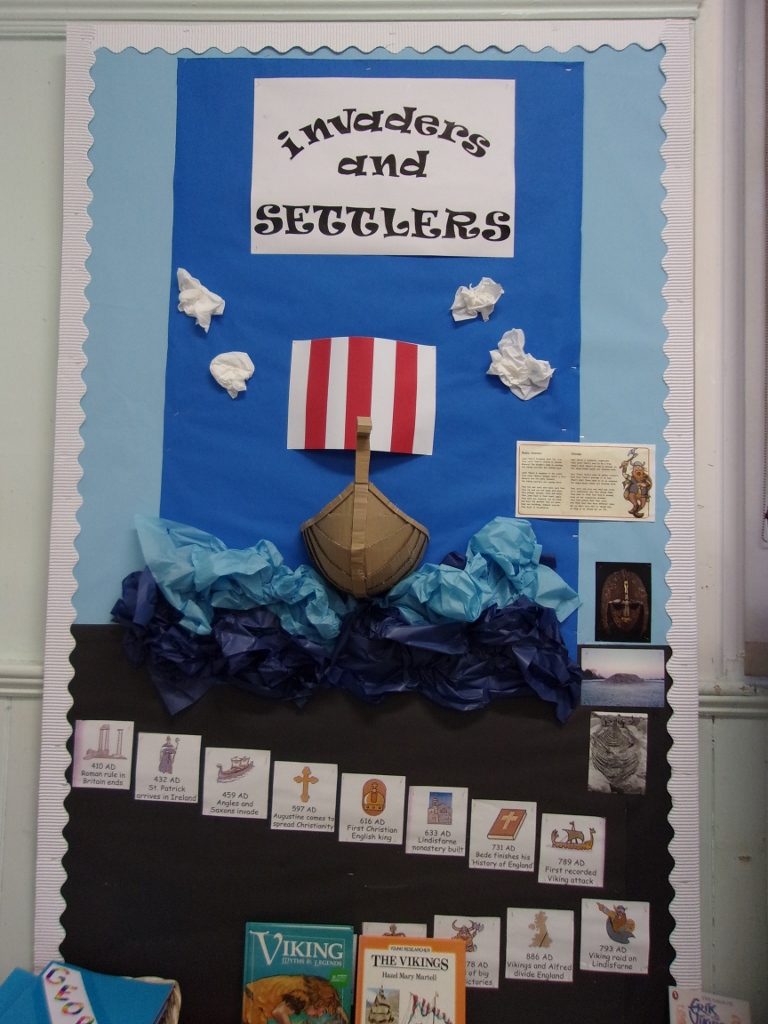 Class 3 made Pictish stones from clay and tried weaving the Anglo-Saxon way.
The palm tree is for terms 3 and 4 – our topic is Jamaica.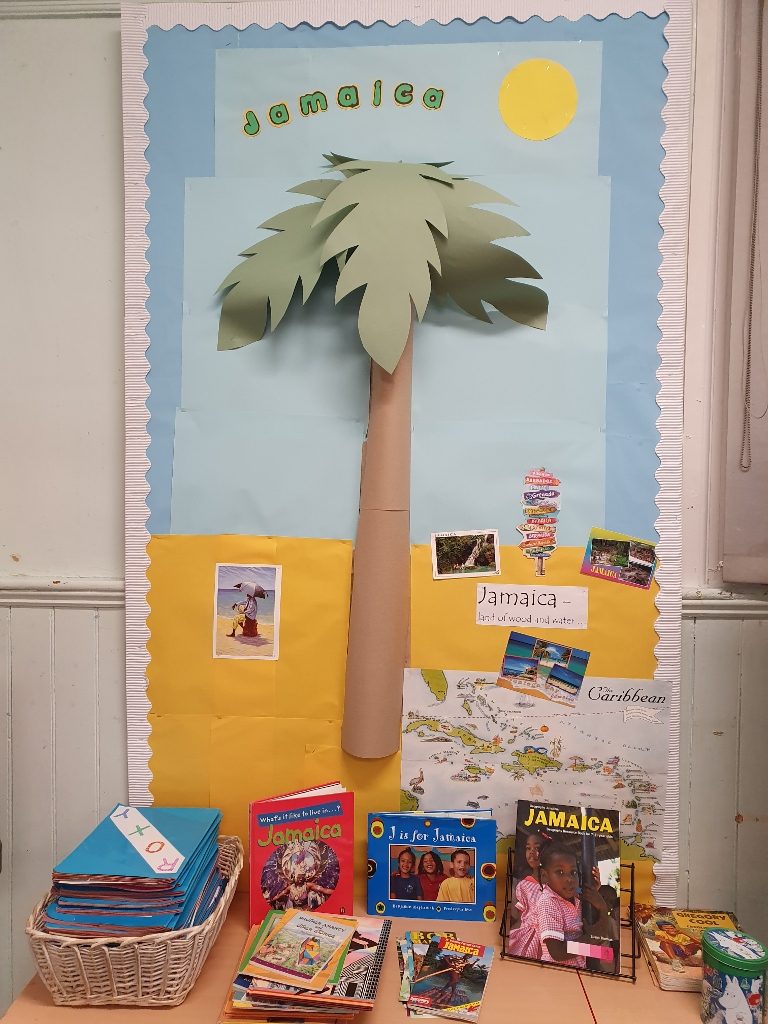 Exploring volcanoes was an exciting Geography lesson with Class 2.
Years 5 and 6 were carrying out some experiments on candles as part of science. Some children decided to make their own candles.